PRODUCT INFORMATION
SHIPPING & RETURNS
MONEY-BACK GUARANTEE
INGREDIENTS
CUSTOMER REVIEWS
PRODUCT INFORMATION
Introducing FYNE Body Eyelash Enhancing Mascara, the perfect complement to our popular Eyelash Enhancing Serum. With its advanced, all-natural formula, this mascara is the perfect solution for achieving longer, thicker, and darker lashes that will last all day long.
This waterproof mascara is designed to lengthen, darken, thicken, and increase the curl of your eyelashes, providing you with a dramatic look that will turn heads. With its nourishing and hydrating formula, FYNE Body Eyelash Enhancing Mascara also works to strengthen and condition your lashes, ensuring that they stay healthy and strong.
Made with all-natural ingredients, this mascara is safe for sensitive eyes and contact lens wearers, making it the perfect solution for anyone looking to enhance their lashes without any irritation. It is also cruelty-free, ensuring that you can achieve beautiful lashes without harming animals.
To apply the mascara, simply look upwards and place the wand at the base of your upper lashes, wiggling it back and forth to coat the base of your lashes. Rotate your brush from root to tip as you apply it to lengthen your lashes. Then, pull the wand upward towards the tip of your eyelashes, making sure you're coating every part of your lashes as you pull through and moving slowly to avoid clumping. Coating the corners of your eyes is easy with the applicator tip, which allows you to cover the corner eyelashes evenly from base to tip. Repeat 2-3 times or as desired.
And, as a bonus, FYNE Body Eyelash Enhancing Mascara is also waterproof, ensuring that your lashes stay in place all day long.
To remove the mascara, use a gentle makeup remover or natural oils like coconut oil. Simply rub the remover onto your lashes, loosening the product. Follow this up with a gentle cleanser, and lightly go over your lashes until all the product has been removed.
And the best part? You can enjoy FREE EXPRESS POST On Orders Over $50, ensuring that you receive your mascara quickly and efficiently. Order now and experience the best of both worlds with FYNE Body Eyelash Enhancing Mascara.
SHIPPING & RETURNS
AUSTRALIAN SHIPPING OPTIONS:
We are proud to offer free express shipping on all orders over $50 which comes with a tracking number and should arrive within 1-3 business days in most major cities across Australia. A flat rate of $9.99 applies to orders under $50.
International shipping is calculated at checkout. 
REFUNDS & RETURNS:
If you have any issues with our products, please send an email to hello@fynebody.com.au and we will be in contact within 24 hours.  
As a gentle reminder, please make sure you apply your products as per the instructions, otherwise you won't achieve the results you are after. Most of our products take 4 to 8 weeks to start working with best results seen after 12 weeks. 
I RECEIVED A DAMAGED, DEFECTIVE ITEM.
Should you receive damaged, defective, or the wrong item(s), please contact us immediately within 30 days from delivery date and specify the damage, defect, or wrong item(s) including a picture of the packaging with clear tracking number shown and the picture of the product received. Our Online Returns Department will inspect your complaints and proceed with available options of returning the defective products for a replacement. We will gladly send out a replacement of the original item purchased, at no cost, as long as the product is available.
WHY ARE FYNE BODY PRODUCTS NON-RETURNABLE IF OPENED?
Our proud are considered a hygienic product. We take matters of hygiene and public safety seriously and do not allow opened or used items to be returned for the safety of all our customers.
DO I HAVE TO PAY FOR THE SHIPPING OF MY RETURN?
Yes, all customers are responsible for their own return shipping costs. We recommend that you send your return with a tracking option via AUSPOST Parcel / Express Post.
MAY I RETURN MY PRODUCTS WITHOUT CONTACTING YOU?
You must contact us prior to sending your return, as the return address may be different from the address your order was originally shipped from. Please note that refunds for merchandise returned without contacting us cannot be guaranteed.
HOW CAN I TRACK MY RETURNS?
Track your return using the information provided by AUSPOST to ensure it has been delivered to FYNE Body Australia. We will send you a return confirmation email once we have received your package and refund has been processed.
WHEN WILL I RECEIVE MY REFUND?
A full refund will be provided to the original method of payment after we have received, inspected and confirmed that the package has not been opened. All customers must contact us after sending the package back and provide us with the tracking information in order for us to process the refund.
Note: Most financial institutions will take an average of 3-5 business days to process the refund, however, it could take longer. Please allow up to 7 business days for your financial institution to reflect the refund on your statement prior to contacting us. For more information, we recommend contacting your credit card provider. 
HOW MAY I CONTACT YOU?
You may contact us by e-mail at hello@fynebody.com.au The FYNE Body Support team operates seven days a week. To get in touch, please include your order number and product details in the email. We always guarantee a response within 24 hours and will be happy to help you! 
WILL I BE REFUNDED MY EXPRESS SHIPPING COST?
No. We provide free standard shipping for all orders, however, any express shipping costs will not be refunded.
MONEY-BACK GUARANTEE
Our products are backed by our confidence in their effectiveness. If you do not see results after using our growth products as recommended for 60 days, we offer a money-back guarantee. We understand that hair growth is a gradual process and varies from person to person. Some may experience quicker results due to the active ingredients, while others may take longer to see growth. 
To claim our guarantee, follow these 5 steps:
Take a photo of your lashes or brows on the day of your first application with a time stamp.
Use the product once or twice per day for 30 days and take another photo with a time stamp.
Continue using the product consistently for 60 days and take another photo with a time stamp.
Email hello@fynebody.com.au with the time-stamped photos.
Allow 7 business days for your application to be processed. Once processed, you will receive an email with the outcome. 
Please note that our guarantee is only applicable to online customers who order on our website.
INGREDIENTS
Ingredients:
Aqua, Hyaluronic acid, Collagen, Cucurbita pepo pumpkin seed Extract, Sphingolipid, Myristoyl pentapeptide-17, Arginine, Propylene glycol, Beewax, Palm tree wax, Vitamine E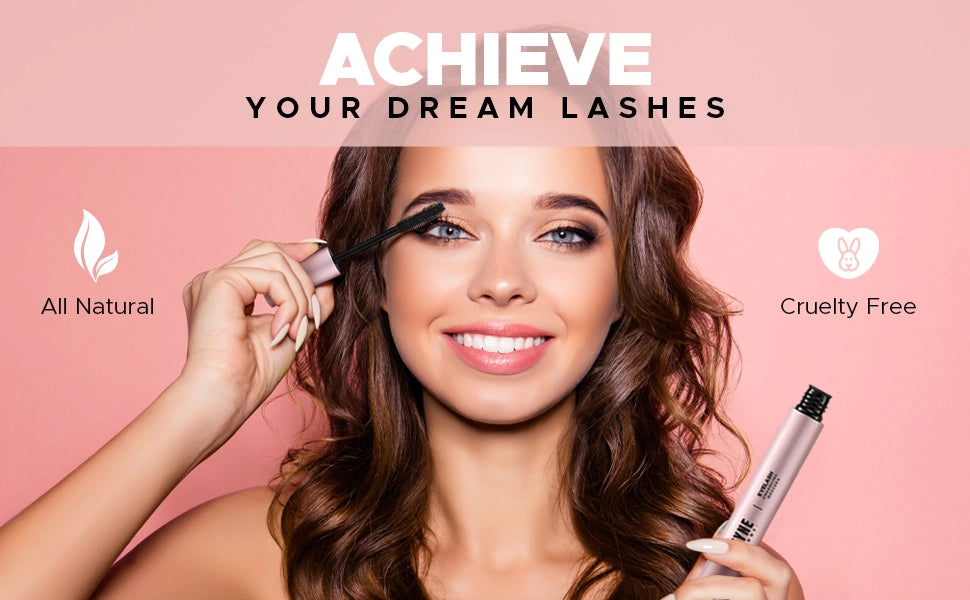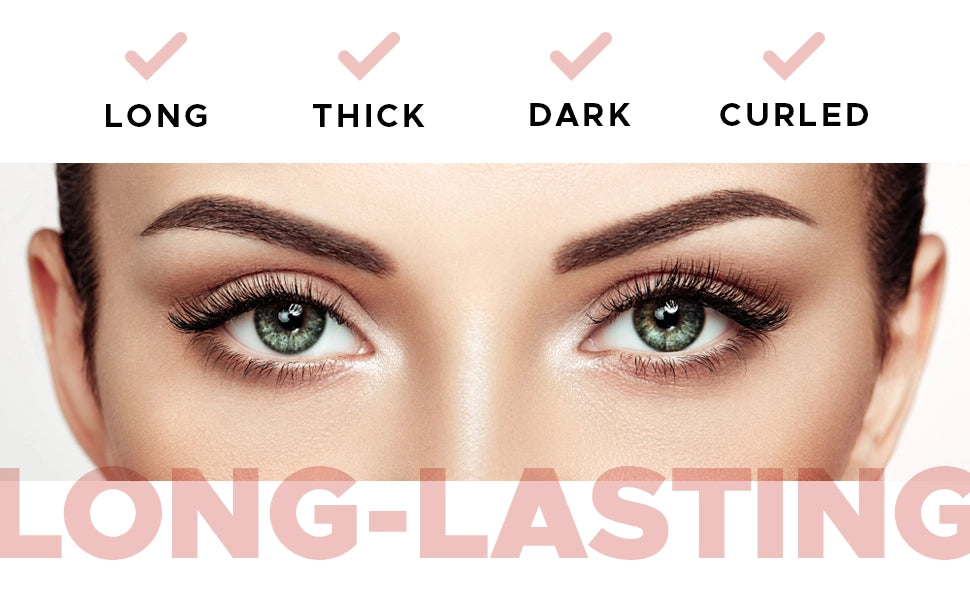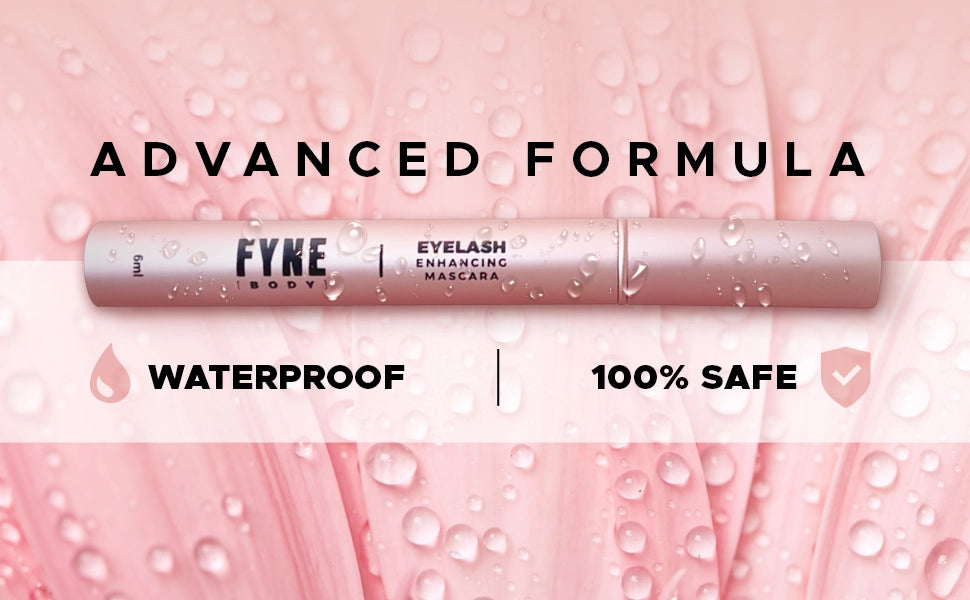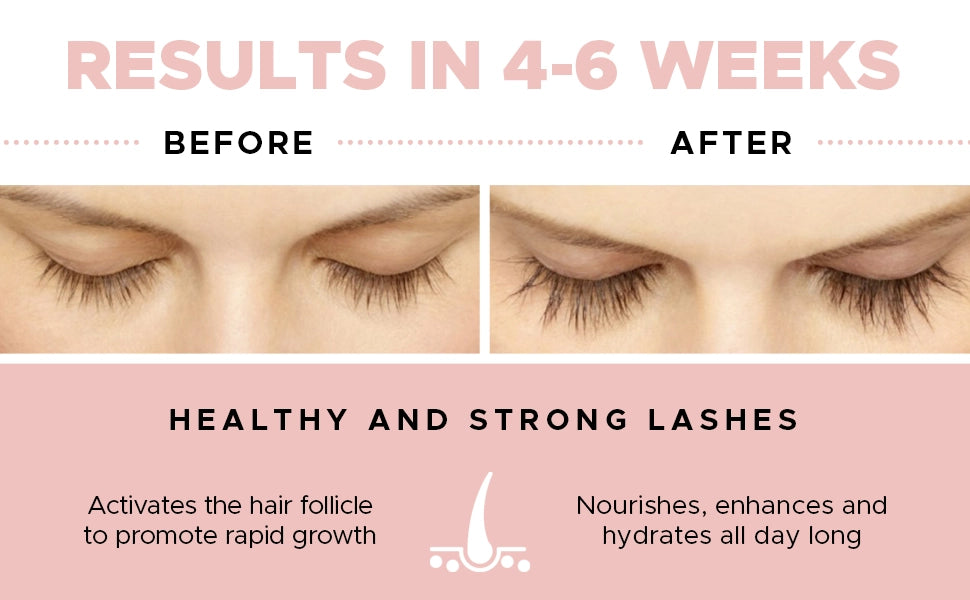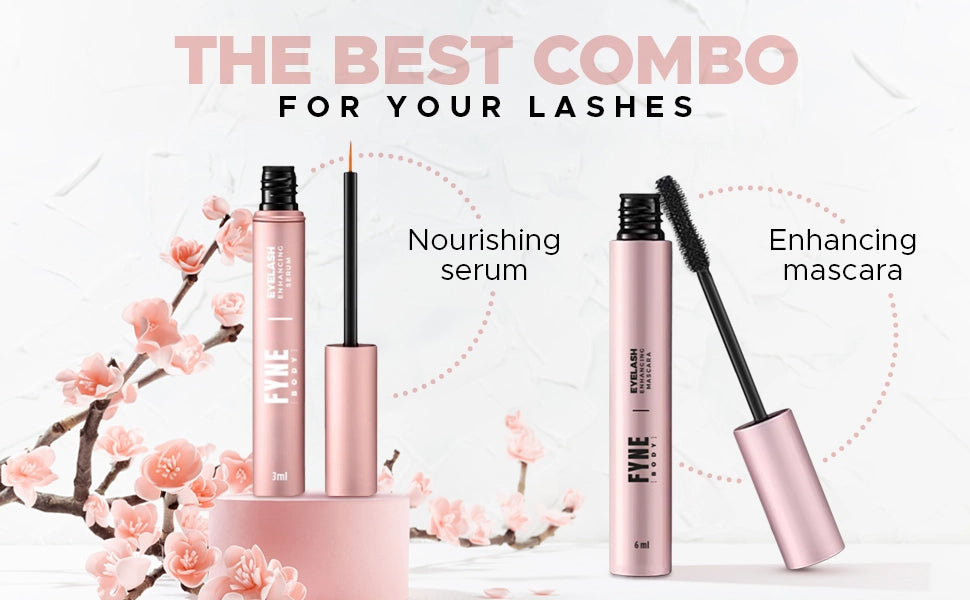 Free Express Shipping.
All orders of $50 or more in Australia. International shipping available.
Payment Methods.
AfterPay, Secure Credit Card, Apple Pay or PayPal.
Eyelash Guarantee.
If you do not see eyelash growth within 60 days, we offer a money-back guarantee.*